Taxi, HGV and other passenger vehicle licencing medicals
We are able to carry out any medical examination related to driving licences including HGV, PCO etc. As this isn't NHS work, it will carry a charge and the reception team will be able to let you know of the charge when you arrange the appointment.
Please ensure you have been to an optician and have an up to date eye test within the last 3 months. Ideally, your optician will have filled in the section for vision, however an eye test report attached to the application will be sufficient.
Please ensure you have filled out all areas of the form that are specifically for you as the doctor cannot completed the application form unless the applicant has first filled in their parts.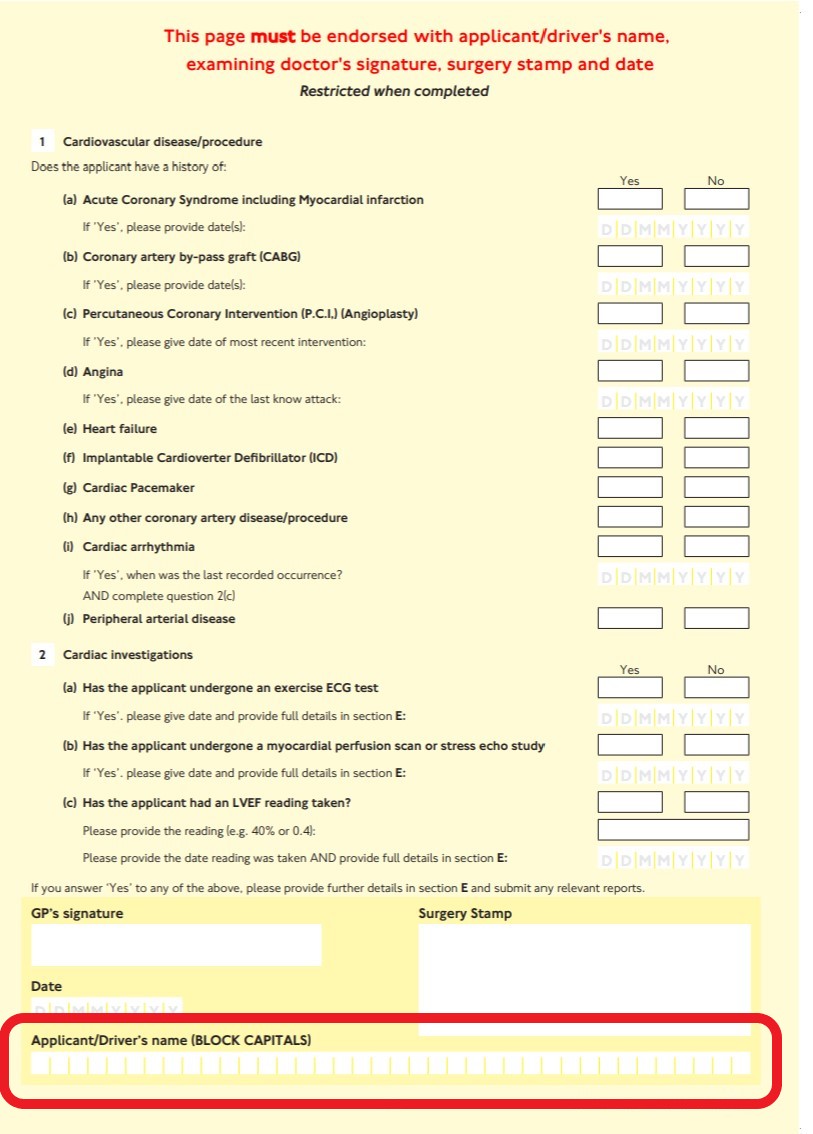 Please ensure you have filled in your name on each page of the application at the bottom as the pictures on the right show. This will help to ensure your application is completed in the quickest time possible.
Once you have completed the above, you can drop your form in to reception and they will contact you to arrange the appointment with the doctor.