Reviews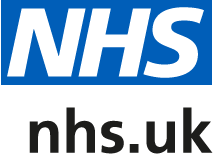 updated at 09:55pm on 22/05/2020
by Anonymous
Very good service
Recently attended this surgery. Wow! Great people the lot of them. From the front desk, to the nurses, very pleasurable time was had. Also the doctors are both wonderful and extremely helpful. Could do much much worse, especially in the local area. Five Stars.
Visited in February 2019, Posted on 21 March 2019
by VictoriaMarco
Great professional Nurse - Blood test
Today I had an appointment for a blood test. I had many in my life and in different countries and I must confess that I found the best professional ever, not painful at all, was fast and clean. Highly recommend Deerbrook Surgery service and staff is professional, competent and warm welcome, always happy to help you and you can feel they really do care about their job.
Visited in August 2018, Posted on 10 August 2018